This was a great place visit and the accommodation was fantastic. Everything you could ask for and more. Perfect for a quiet getaway to recharge your batteries. We are definitely going to book again!! Thank you very much!!
We stayed here whilst attending a wedding at Le Petit Chateau. It was the perfect location, as it was close to the venue, but allowed us a peaceful escape from the wedding hubbub before and after the big day​. The cottage was extremely well equipped, and I would highly recommend a stay here.
Highly recommend. This is an amazing place. Well stocked with a travel cot and highchair for our little one. Well stocked kitchen. Very clean and tidy. We took our own food and drink so we didn't need to use any stores, so not sure on what's available around. Beautiful grounds and views.
What a lovely holiday letting! Had an amazing week here and loved every second. Only downside was one of the showers flooded very quick, maybe the plug needs looking at. Plenty of space, brilliant kitchen equipment (bought my own with me as wasn't aware and didn't need anything!) hot tub was brilliant and was cleaned every day. Definitely more for 6 people than 8. Will definitely rebook. Thank you for a lovely stay 🙂
Enjoyed a lovely 6 nights, enjoyed the hot tub and outdoor spaces. Lovely clean property with comfortable beds and everything that you might need thought of. Good base for exploring other places in the area. Dogs loved it too.
Fantastic stay in a stunning location & the hot tub just made it extra special for us. Very clean & tidy & Louise went over & above for us. Lovely walks near by & pub in Otterburn served great food. It was a shame The Coach House was shut but it was New Year.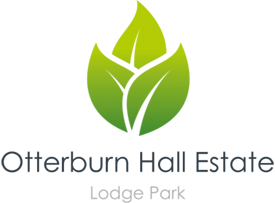 Otterburn Hall Lodges is located in the International Dark Sky Park and all come with their own private hot tub, ideal for stargazing, relaxing and exploring the beautiful Northumberland countryside and surroundings.
Otterburn Hall Lodges, Otterburn, NE19 1HE