Otterburn Hall Lodges is a destination where you can escape the every day.  A unique natural retreat with thirty-seven self-catering luxury lodges in Northumberland. 
Our holiday village park is a true hidden gem within Northumberland National Park.  It is an area of outstanding natural beauty boasting the largest dark sky area in Europe accredited with a Gold Tier International Dark Sky Park award.  Our lodges are individually owned and styled and they are available all year round making this the perfect staycation no matter which season you choose.
The lodges are set in an ideal location to relax and unwind and provide an excellent base to explore the vast Northumberland countryside, coastlines, and surrounding areas.  Located twenty-five miles north of Newcastle and just shy of the Scottish border makes us the best base point to explore this historic county; a place where you can do as much or as little as you choose.
Each lodge has its own private hot tub spa which is relaxation at its best especially after nightfall stargazing in the darkest skies in the country.   These idyllic lodges offer privacy and range in styles from boutique to traditional, all furnished to a high standard offering accommodation that sleeps four, six or eight people which is perfect for families and friends alike.  
The lodges sit in a five-hundred-acre estate; you are surrounded by nature, stunning scenery and an abundance of wildlife!  Enjoy watching deer, a vast array of birds plus regular visits from red squirrels to your lodge balcony. 
Bar & Restaurant
The Coach House Hotel, Otterburn, Northumberland
The Coach House is located on the 500 acre Otterburn Hall estate in the Northumberland National Park, officially the National Park of the Year 2018 and International Dark Sky Park.
Originally the building housed the stables and coaches serving Otterburn Hall, a country retreat built in 1870 for Lord James Douglas, to entertain friends and engage in outdoor pursuits such as hunting and fishing.
The Coach House is the perfect place to relax and unwind, whether you are attending a wedding nearby, a business event, or as a base to explore the Northumberland National Park and its many visitor attractions.
The Otterburn Hall Estate is a haven for wildlife. The perfect place to spot red squirrels, deer and wild birds.
Enjoy walks exploring the 500 acre grounds and find the 2 lakes and stream. A member of staff will always be keen to point you in the best direction to explore.
Things to do nearby
In addition to exploring the beautiful Northumberland countryside, there are lots of amazing and wonderful things to do locally near Otterburn Hall Lodges. Everything from relaxing, cycling, hiking and dining. We have compiled a short list of activities on our 'Things To Do' page for your consideration. Some activities including eating and drinking are on site, others are very close by.
Further a field there are lots of exploring and days out to be had, whether on your own or with the family?  There are miles and miles of must visit Northumberland beaches and beautiful coastlines within a 30 minute drive.  Northumberland Zoo is only 25 miles away. Seahouses / Lindisfarne is within a 40 minute drive (where you can visit Holy Island by Boat). There are numerous beautiful castles to visit too including Bamburgh Castle & Alnwick Castle (made famous from Harry Potter) for you to explore and visit.
Our Lodges
We have a wide range of lodges available at Otterburn Hall Lodges, 1 bedroom, 2 bedroom, 3 bedroom and 4 bedroom lodges that can comfortably sleep up to 8 people. Every lodge on our site has a private hot tub, allowing you to make the most of your relaxing break, stargazing and chilling in peace and comfort. The majority of our lodges are pet friendly and our lodges have a wide range of amenities and features, allowing you to make the most of your stay with all the home comforts and luxuries we are accustomed to.
Please feel free to browse the many lodges we have available here at Otterburn Hall Lodges and do not hesitate to follow the relevant links to check availability for your dates, find out more information or to ask us any questions you might have relating to the site, the lodges or amenities.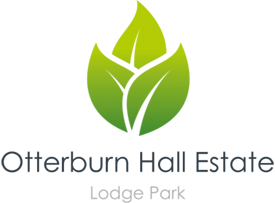 Otterburn Hall Lodges is located in the International Dark Sky Park and all come with their own private hot tub, ideal for stargazing, relaxing and exploring the beautiful Northumberland countryside and surroundings.
Otterburn Hall Lodges, Otterburn, NE19 1HE